WELCOME TO
BRUMAGNE MOTORS
Your specialist in importing American cars and hearses for more than 25 years in Wavre.
Maintenance
We maintain and repair all North American vehicles from the 1990s to today in our workshops.
Parts and tires
We have a stock of more than 3000 parts and 95% of them are original GM, AC DELCO, CHRYSLER, MOPAR, FORD and MOTORCRAFT.
Facilities
Installation on LPG system petrol engines can be carried out by an approved company working for us, or at your choice.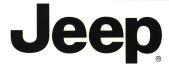 Address
Avenue Mercator 3b
1300 Wavre Belgium
Timetables
Monday:08:00 – 17:00
Tuesday: 08:00 – 17:00
Wednesday: 08:00 – 17:00
Thursday: 08:00 – 17:00
Friday: 08:00 – 17:00
Saturday: Fermé
Sunday: Fermé